We are passionate about making coffee brewing accessible to all, while promoting social and environmental responsibility in every cup.
Our brewing guides provide comprehensive step-by-step instructions for mastering the craft of brewing coffee from home. Whether you're a coffee enthusiast or just starting your journey, we're here to empower you with knowledge, tips, and techniques to elevate your coffee game.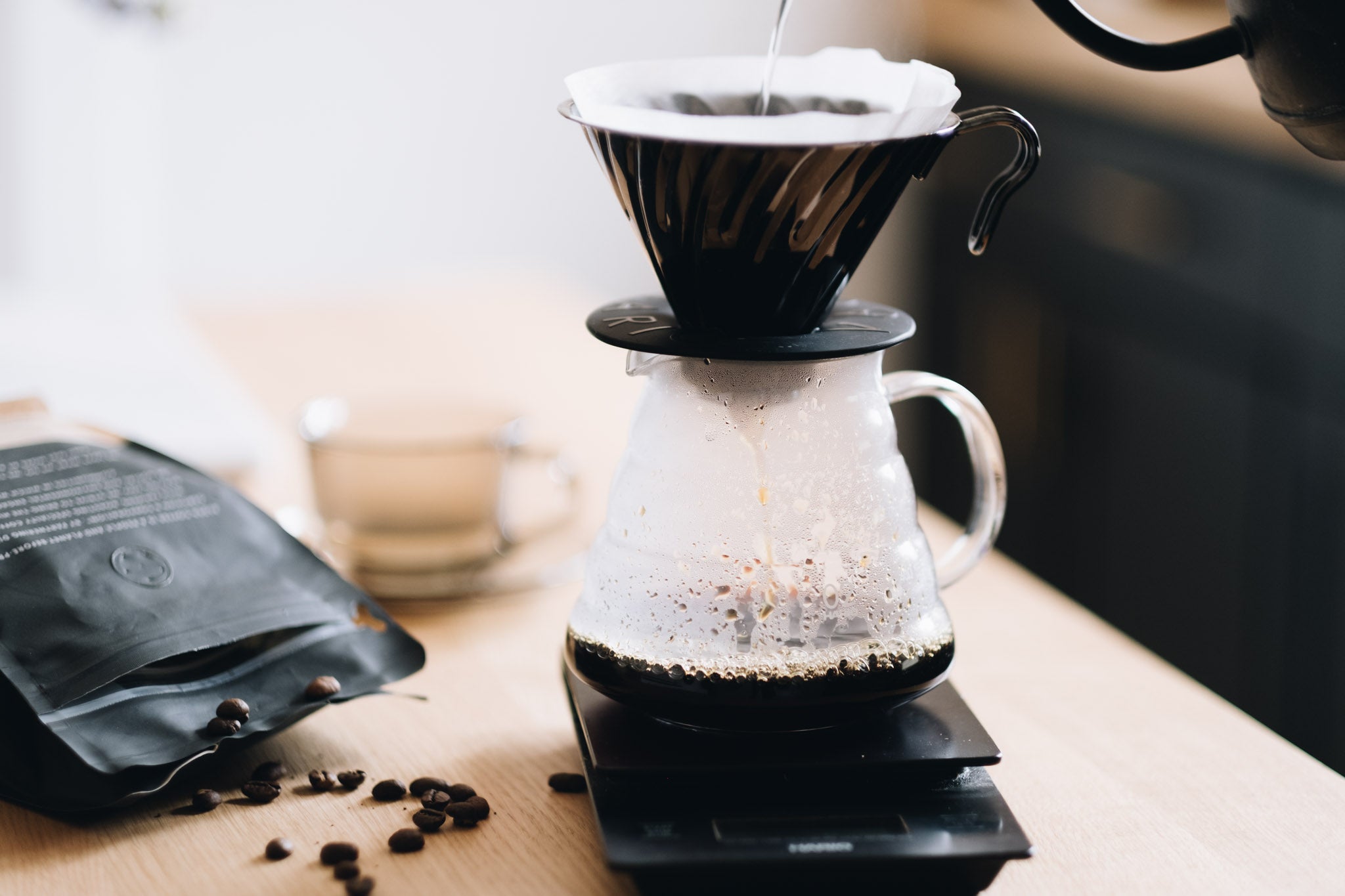 hario v60
The Hario V60 Brewer is a very popular pour-over brewer. The V60 creates a clean, well-balanced, and nuanced cup of coffee. This brewer is excellent for those who want full control over their coffee's extraction.
see the guide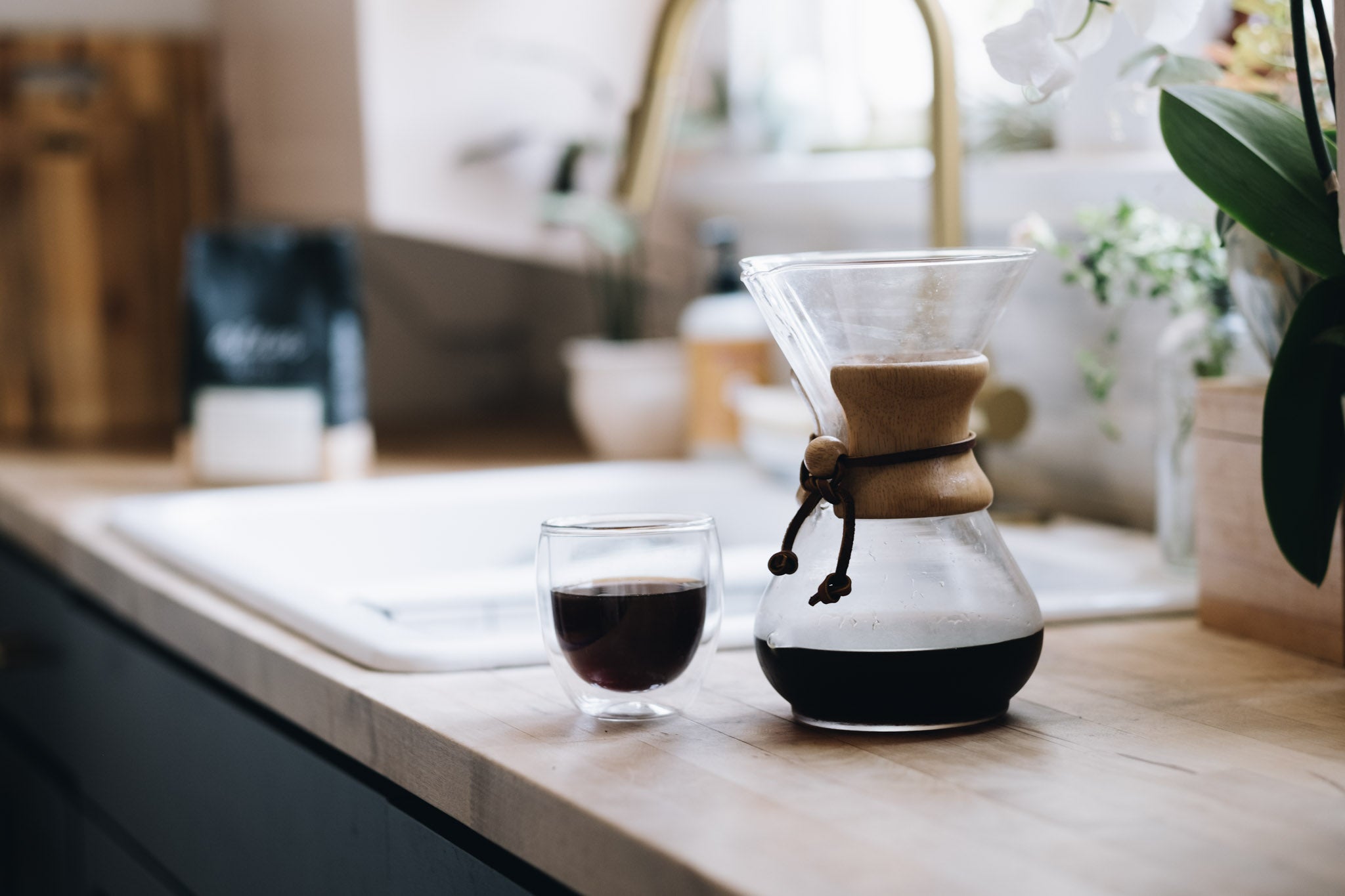 chemex
The CHEMEX brewer is an excellent choice for amateur or advanced coffee brewers. Simple and beautiful, the CHEMEX creates a full-bodied cup of coffee, with very little bitterness, and no sediment.
see the guide
aeropress
The AeroPress is a rapid, total immersion brewing process that makes coffee with low acidity, and smooth, rich flavor. The AeroPress coffee maker is commonly used in the home kitchen but it is lightweight, compact, and durable, making it ideal for use when camping, backpacking, boating, or just traveling.
see the guide
five principles for a good cup of coffee

By utilizing these principles, you can enjoy the same quality of brew that you receive at our cafes. As with everything, if you have any questions, feel free to send us a message- we're always happy to help.

Freshness: The foundation of a great cup of coffee is using freshly roasted coffee. After a short degassing period after roasting, coffee is at its peak flavor within a month of roasting. To maximize freshness, store your coffee in an airtight and dark container, and invest in a good coffee grinder and grind your beans just before brewing. This ensures that the delicate flavors and aromas are preserved, resulting in a more vibrant and flavorful cup.

Ratio: Maintaining a good coffee-to-water ratio is essential for a balanced brew. The right ratio ensures that your coffee isn't too weak or too strong. A general guideline is a 1:16 ratio of coffee to water. We recommend 10g (or 2Tbsp) of coffee to 160g (or 5.5oz) of water. However, feel free to adjust this ratio to suit your taste preferences.


Grind: The grind size of your coffee beans plays a crucial role in the brewing process. Different brewing methods require different grind sizes. For instance, for a French press, use a coarse grind, while espresso demands a fine grind. The grind size affects the surface area of the coffee exposed to water and, consequently, the extraction rate. It's important to match your grind size to your chosen brewing method to achieve the desired flavor and strength in your cup. Investing in a quality burr grinder helps with consistency and control over your coffee brewing.


Temperature: The temperature of your brewing water can significantly impact the flavor and extraction of your coffee. Aim for water that's between 195°F to 205°F (90°C to 96°C). Water that's too hot can lead to over-extraction, resulting in a bitter taste, while water that's too cool may lead to under-extraction and a weak, sour cup. Using a thermometer or an electric kettle with temperature control can help you achieve the ideal water temperature consistently. This precision ensures that the coffee grounds are properly extracted, unveiling the nuanced flavors and aromas within your coffee.

Brew Time: Brew time is more of an indicator of the way your other brewing principles are balanced. As a general rule of thumb, you should aim for a brew time of 2.5-3.5 minutes, though this can vary depending on what type of brewing device you are using. If your brew time is significantly longer than 3.5 minutes, you might need to coarsen your grind setting, and if your brew time is significantly faster than 2.5 minutes, you might need to make your grind setting finer.