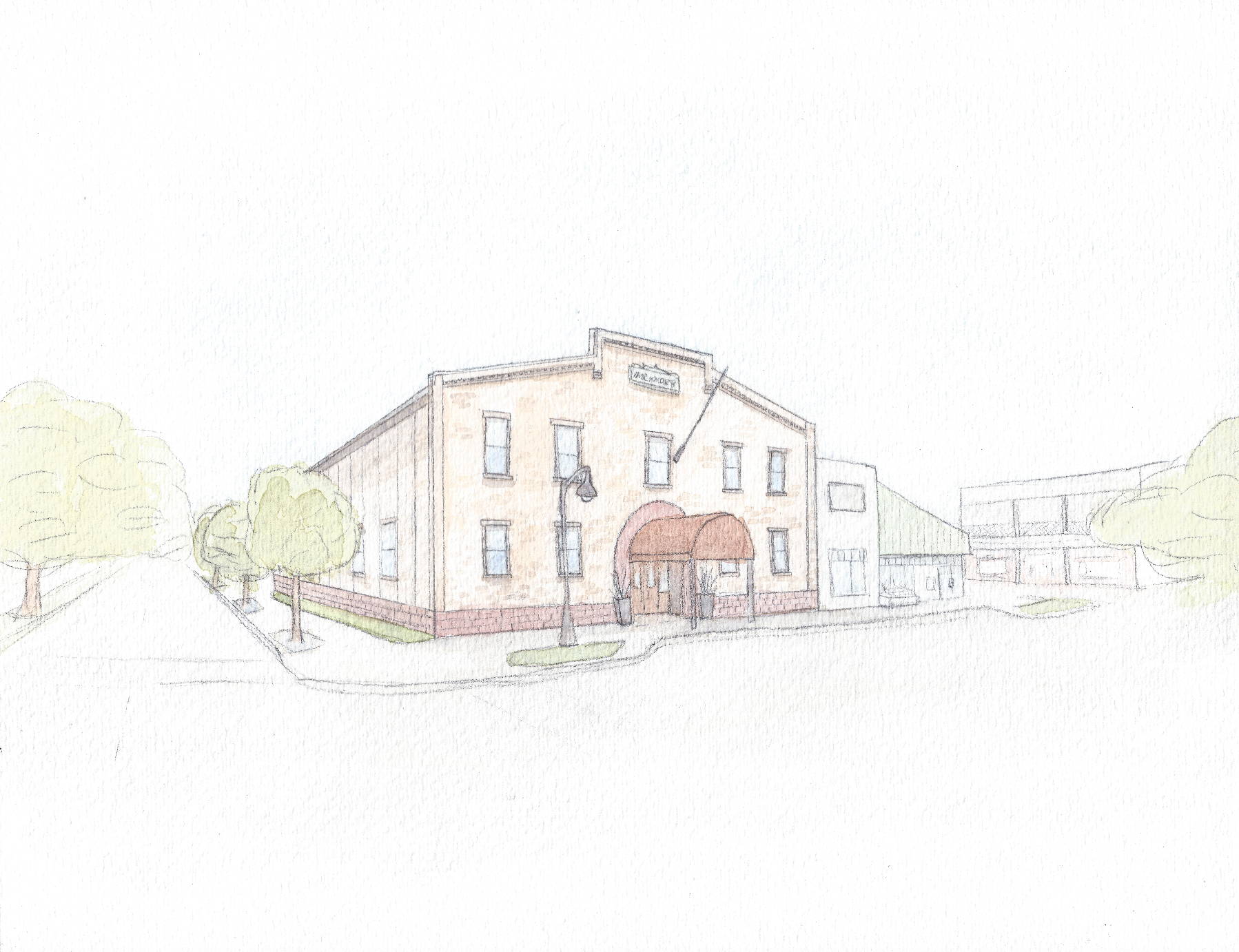 Aldea in the Armory - Grand Haven, MI (17 S. 2nd St)
(616)414-7822

Grand Haven Cafe Hours:
Monday-Saturday
8:00-2:00
Sunday
9:00-2:00
Our cafe is located in the historic Armory Building in downtown Grand Haven, Michigan. We provide generous seating well-suited for individuals or groups at small tables and large. Work remotely, hold a meeting, or collaborate in our space at The Armory.
Aldea offers specialty coffee including espresso drinks, pour-overs, specialty organic teas, iced teas, fresh made lemonade and sodas (made from scratch), and cold brew. We also have baked goods from local businesses.
We happily share the space with three businesses: Grand Armory Brewing Co.; The Armory Art Center; and Dr Rolf's Barbecue. Looking for good food, drinks and live music? Stop by The Armory.
---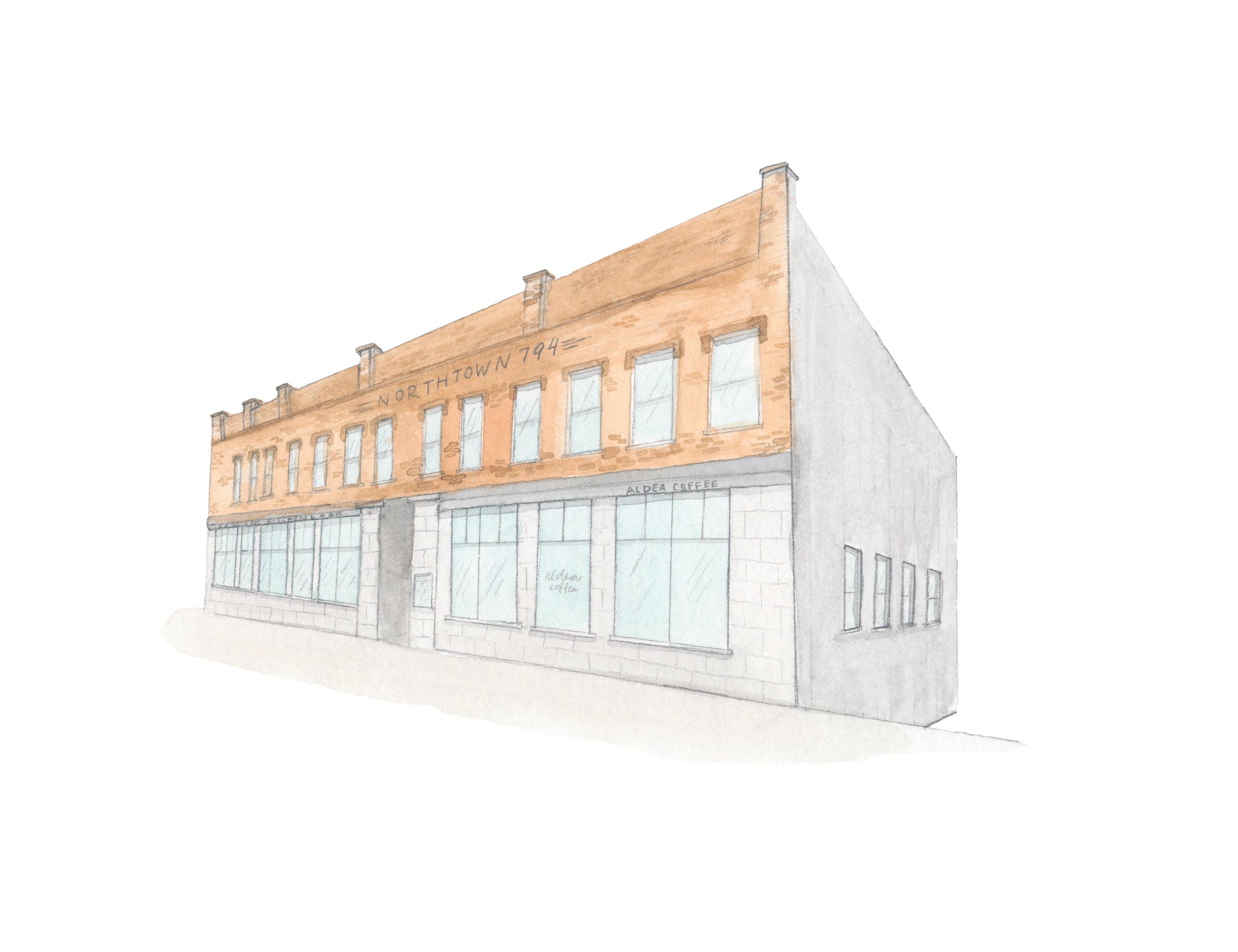 Aldea on Pine St - Downtown Muskegon, MI (794 Pine St)
(231) 375-5275

Muskegon Cafe Hours:
Monday-Saturday
8:00-2:00
Sunday
9:00-2:00
We love what is happening in Muskegon and are so excited to be a part of it! This area holds significant history for nearly every member of our team. In fact, the very first cup of coffee that Aldea served was at the Muskegon Farmer's Market nearly a decade ago, and our time there gave us the confidence to pursue our first permanent retail location in 2015.
The Pine Street project is a way for us to express ourselves by having a space that is solely ours, and it also gives us the opportunity to build on our current offerings of high quality coffee and tea. 
The Pine Street location opened on October 18th, 2019, and we are feeling so embraced and welcomed by the Muskegon community.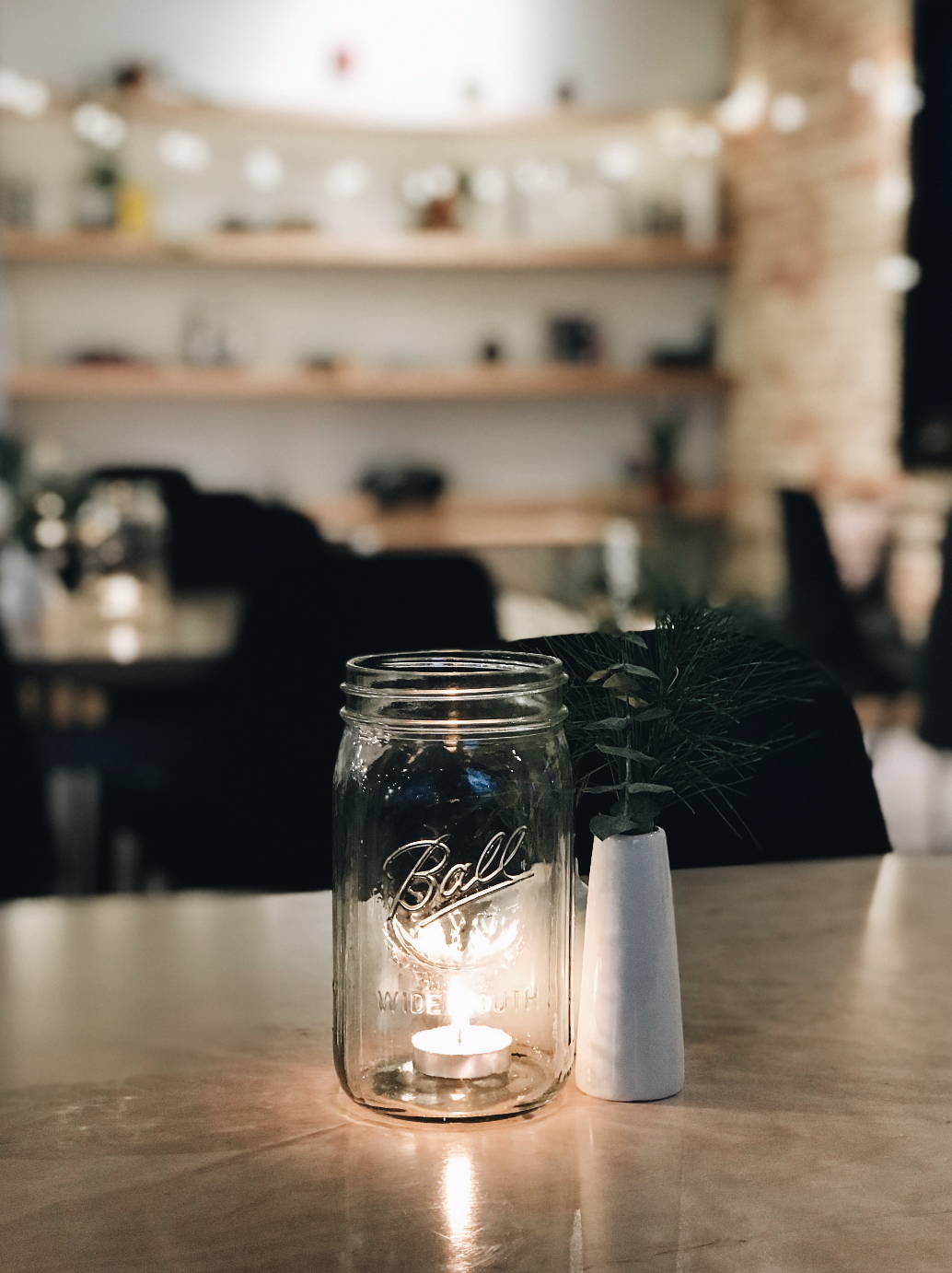 Pine St Cafe Evening
Event Rentals:
Evening rentals available after 6pm. You may bring your own food & beverages. Unfortunately we cannot allow alcohol, because we do not have a liquor license.

Tier 1: Seating Space for Private Events.
$200 for first hour, $50 for each additional hour. Pots of coffee or chai available for purchase.
Tier 2: Seating Space and Staffed Bar
$300 for first hour, $75 for each additional hour. $25 per hour for additional staff member depending on group size.
---
Aldea Roastery - Muskegon Heights, MI
Our specialty coffee is locally roasted in small batches at our roastery located in Muskegon Heights, Michigan. We also make our syrups at our roastery. Ask us how to get a special tour of the Aldea Roastery. 

We are currently in the process of purchasing our own building in Muskegon Heights at 2709 Peck St. This space will be a permanent cornerstone of Aldea, and will provide space for all of our production needs.


---
Farmers Markets in Grand Haven and Muskegon
We're proud to take part in the Grand Haven Farmers Market and the Muskegon Farmers Market. We offer a selection of our freshly brewed drinks at these markets. Consult the market websites for a schedule.